Whether you are looking for a family vacation, couple's retreat, golf getaway, or a girl's shopping trip, Gebhardt Retreats offers something for everybody.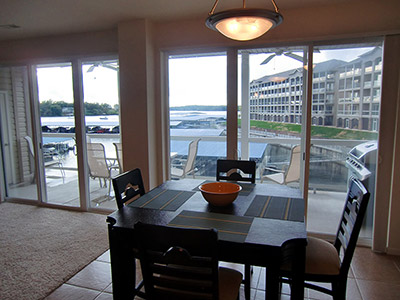 They are located within Land's End Properties, a 15 acre condominium resort in the heart of The Lake of the Ozarks at Mile Marker 19, has a half mile of shoreline, a spectacular 10 mile view, a spacious pool deck for sunning on the point, a lazy river, a kids water area, with a panoramic view of where the Grand Glaze Bridge meets the main channel. This new resort has elevators, a lighted boardwalk along the waterfront and an elegant 5000 square foot clubhouse. Sit back and enjoy a beautiful sunset while relaxing on the lakefront patio or take in the breath taking views of the lake...or, enjoy the lake from the lakefront point pool.
We have tried to think of everything to make your stay as pleasant as possible, but we hope we exceed your expectations!